By Maria Craig Baldwin
When it comes to cooking, simplicity is key. Simplicity is also key when it's the middle of the week and you need a quick and healthy meal.
Adding little touches like toasted nuts make all the difference. And using store-bought salad dressing is so pre-pandemic! This salad and salad dressing recipe is tasty and extremely easy to make.
Not only is this salad a quick meal, but it can be effortlessly customizable. If you want a little protein, try adding some grilled chicken breast. Summer also means lots of fresh produce will be in season—grilled vegetables would be a scrumptious addition.
Leave the bottled dressing on the grocery store shelf, give your DoorDash app a rest, save the gourmet meal for the weekend, and enjoy!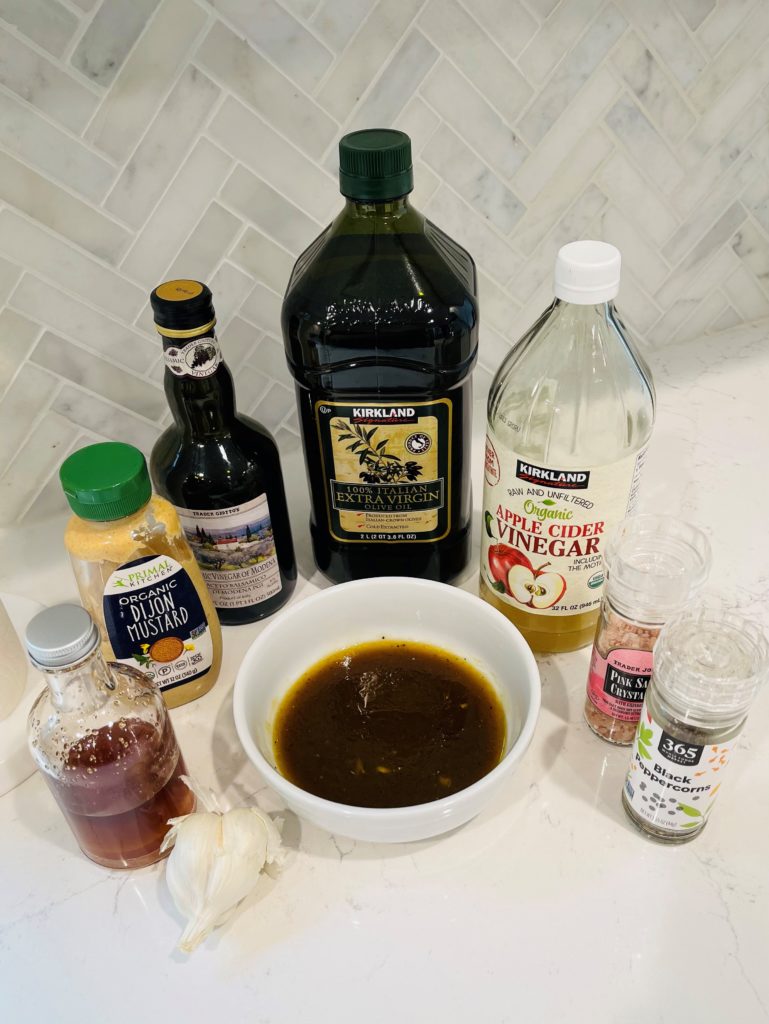 Salad Ingredients:
• 5 to 7 cups of loosely packed mixed greens
• 3 Tbsp of sliced toasted almonds
• 1 green apple (thinly sliced)–green sour apples are the best
Dressing Ingredients:
¼ cup of extra virgin olive oil
3 Tbsp of apple cider vinegar
1 Tbsp of balsamic vinegar
1 Tbsp of Dijon mustard
1 Tbsp of honey–you can add a little bit more if you like your dressing sweeter
1 garlic clove (instead of chopping, I use a micro plane zester/grater)
Salt & pepper to taste—I recommend ½ tsp each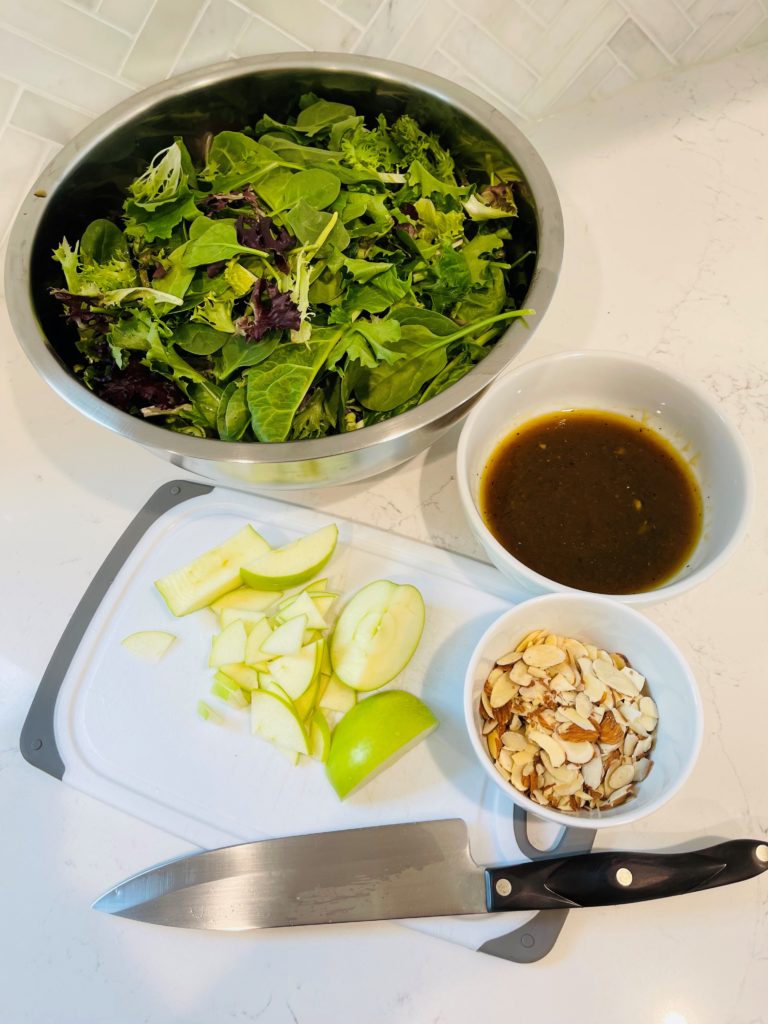 Directions:
Combine dressing ingredients in a jar. Cover and shake vigorously to combine. Recently, I purchased an electric handheld (battery operated) milk frother/foamer, and it's a game changer. I now use it to whisk my salad dressings. It's amazing.
Place your sliced almonds in a dry skillet (no oil) over medium heat
Heat, shaking the pan and stirring often with a wooden spoon until the nuts are fragrant and golden brown, about 4 to 5 minutes. Stay at the stove because the nuts can burn easily.
Remove immediately from the heat and transfer to a plate to stop the cooking
To thinly slice an apple, remove the stem and cut in half from the stem top to bottom. Then, take one half and cut slices as thinly as you can. A sharp knife is helpful for this job, and you can also cut the apple half in half again to have less fruit to work with.
In a large bowl, combine mixed greens, toasted almonds, and sliced apples
Just before serving, add dressing to taste and toss to combine. Serve immediately after tossing with dressing.
Maria Craig Baldwin is Symposia Medicus Chief Financial Officer and Chief Operating Officer. She lives in Walnut Creek, California.