updated 5/2022
No purchase necessary. Purchase does not enhance chance of winning. Void where prohibited.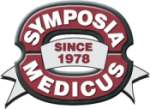 One random winner from entries during the conference will be chosen. (See below on how to enter.) Prize to be determined by Symposia Medicus conference planner, valued up to $100.To enter Symposia Medicus' Instagram giveaway:
A) Follow the Symposia Medicus Instagram profile page (http://www.instagram.com/symposiamedicus) AND
B1) Post a photo on Instagram during the conference (prior to the evening's Group Reception), tag us @SymposiaMedicus, and use the hashtag #SymposiaMedicus. (Capture the Symposia Medicus logo in your photo, too!)
and/or
B2) "Like" Symposia Medicus' conference welcome message post on the Symposia Medicus profile
Giveaway will open the morning of the first day of conference and will close on the same day at 3:30pm local time of conference location. Winner will be drawn during the conference's Group Reception held that evening. You must be present at this Group Reception to win. Winner may be announced on Symposia Medicus' social media sites.
Prizes are not exchangeable and cannot be redeemed for cash. Symposia Medicus accepts no responsibility for any variation in prize value following the commencement date of the giveaway.
Symposia Medicus and its associated agencies and companies will not be liable for any loss (including, without limitation, indirect, special or consequential loss or loss of profits), expense, damage, personal injury or death which is suffered or sustained (whether or not arising from any person's negligence) in connection with this giveaway or accepting or using any prize, except for any liability which cannot be excluded by law (in which case that liability is limited to the minimum allowable by law).
Symposia Medicus reserves the right in its sole discretion to take any action that may be available and to cancel, terminate, modify or suspend the giveaway. Symposia Medicus reserves the right to disqualify any individual who tampers with the entry process including if an automated entry or voting mechanism is used.
Symposia Medicus reserves the right to contact entrants via email about the promotion and a future promotion.
Each winner is responsible for any tax implication arising from winning a prize.
In the event of any prize not being accepted or claimed at the Group Reception, Symposia Medicus reserves the right to award the unclaimed prize to the next best Eligible Entrant determined by Symposia Medicus in its sole discretion.
Except for any liability that cannot be excluded by law, Symposia Medicus, their related entities and their officers, employees and agents, exclude all liability (including negligence), for any personal injury; or any loss or damage (including loss of opportunity); whether direct, indirect, special or consequential, arising in any way out of the Promotion, including, but not limited to, where arising out of the following: (a) any technical difficulties or equipment malfunction (whether or not under Symposia Medicus' control); (b) any theft, unauthorized access or third party interference; (c) any entry or prize claim that is late, lost, altered, damaged or misdirected (whether or not after their receipt by Symposia Medicus) due to any reason beyond the reasonable control of Symposia Medicus; (d) any variation in prize value to that stated in these Terms and Conditions; (e) any tax liability incurred by a winner or entrant; (f) redemption of the prizes; and/or (g) participation in the Promotion.
If Symposia Medicus, in its absolute discretion, considers an entry is in violation of any laws, Symposia Medicus may report the entrant to the appropriate law enforcement authority and the entrant will have no claim against Symposia Medicus, including for any loss or damage it may suffer as a result.
All entries will be the property of Symposia Medicus and may be used by Symposia Medicus in advertising Symposia Medicus' products and services. All Eligible Entrants assign all copyright in their entries to Symposia Medicus and expressly waive all of their moral rights under the Copyright Act 1968 in favor of Symposia Medicus and all Eligible Entrants agree to do all things reasonably necessary to give effect to this term. The personal information entrants provide will be used by Symposia Medicus for the purpose of conducting this giveaway. Symposia Medicus may disclose entrant's personal information to its contractors and agents to assist in conducting this giveaway or communicating with entrants.
Where the prize is awarded in the form of a gift card, voucher or letter ("Voucher"), Symposia Medicus will not be liable for any Voucher that has been lost, stolen, forged, damaged or tampered with in any way. Redemption of the Voucher is subject to the terms and conditions specified on the Voucher.
Failure by Symposia Medicus to enforce any of its rights at any time does not constitute a waiver of those rights.
This promotion is in no way sponsored, endorsed or administered by, or associated with Meta, Facebook or Instagram. You understand that you are providing your information to the owner of this Facebook or Instagram page and not to Facebook or Instagram.