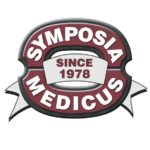 Dear Symposia Medicus Family,
Over the last few weeks, Symposia Medicus has been closely monitoring COVID-19 and its ongoing potential impact for registrants, speakers, and staff.
The health, safety, and well-being of all our attendees are of utmost importance to Symposia Medicus.
As of March 12, 2020, we have made the difficult but necessary decision to cancel all conferences scheduled through the end of June 2020. Some conferences may be postponed until a later date, yet to be determined. If you are registered for one of our conferences through June 2020, we will contact you via email within the next few weeks regarding your registration and/or hotel reservation, as well as the possibility of postponement.
If you booked your lodging outside of our room block, you will need to contact the lodging provider directly.
Furthermore, we will not be refunding individual travel costs (i.e. airfare, ground transportation, etc.). We apologize for any inconvenience and challenges this may cause you. Please refer to your airline carrier's policies regarding any cancellation fees associated with your flight.
Lastly, but most importantly, we want to extend our heartfelt gratitude to all of you. We recognize that you are all at the front line of this crisis. Our hearts and thoughts are with you, and wish for you to be safe as you meet this challenge. Please take care of yourselves. We wish you and your families well. We look forward to a brighter future.
If you have any further questions and/or concerns, please email us at info@symposiamedicus.org.
Sincerely,
Jim Goodrich, CEO