By Lia Valenzuela
Lia Valenzuela, Social Media Coordinator for Symposia Medicus, shares a food-allergy-friendly recipe fit for 4-6 people—or one teenage boy.
My son, Enzo, was only three months old when we discovered he had severe food allergies. I was breastfeeding him at the time, and as expected, I was advised to remove all of his allergens from my diet—dairy, eggs, nuts, wheat, and soy (phew—what a list!). Thus began my journey curating fun, easy, and delicious dishes.
As Enzo got older (he's 13 years old now), he has grown out of the wheat and soy allergies, but we continue to be vigilant with foods containing dairy, eggs, and nuts as those can cause anaphylaxis.
One of our favorite and easiest dairy, egg, and nut-free recipes is Chia Seed Pudding. Three simple ingredients, a little time in the refrigerator, and you've got yourself a delicious dessert to satisfy any sweet tooth! Plus, chia seeds are good for you—they contain B vitamins and several dietary minerals.
Here's what you'll need…
13.5 fl. oz. can (or 2 cups) of coconut milk
1/3 cup chia seeds
Honey or agave nectar
Optional: seasonal diced fruit or berries of your choice
…and here's what to do: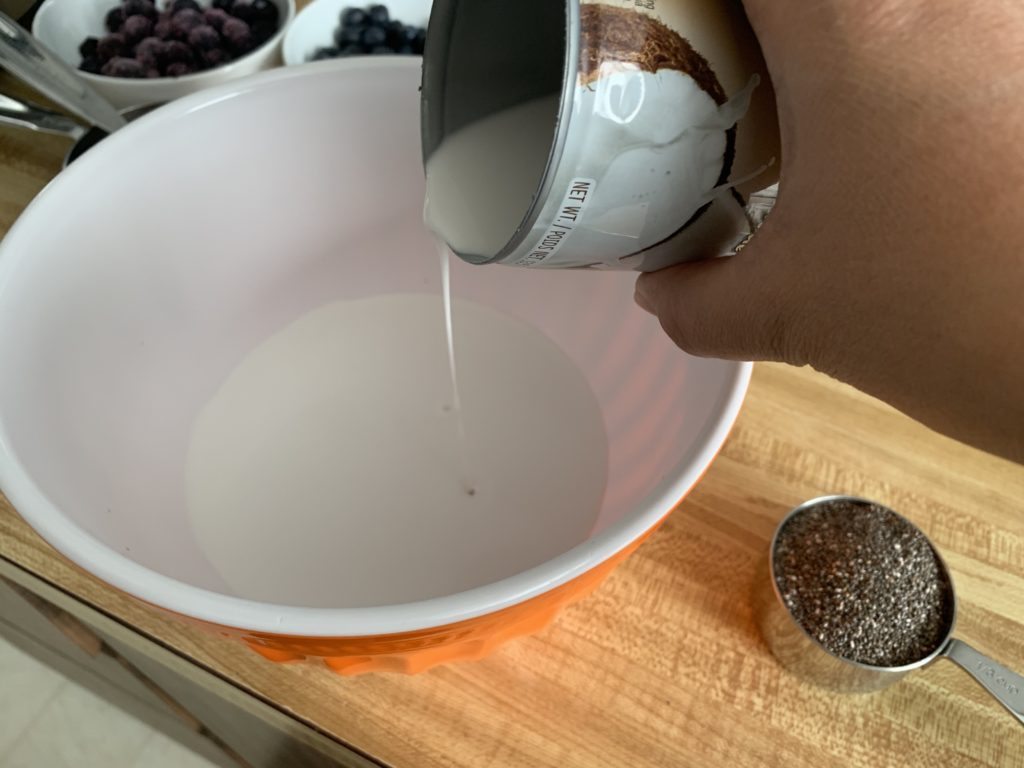 Pour the coconut milk into a medium bowl.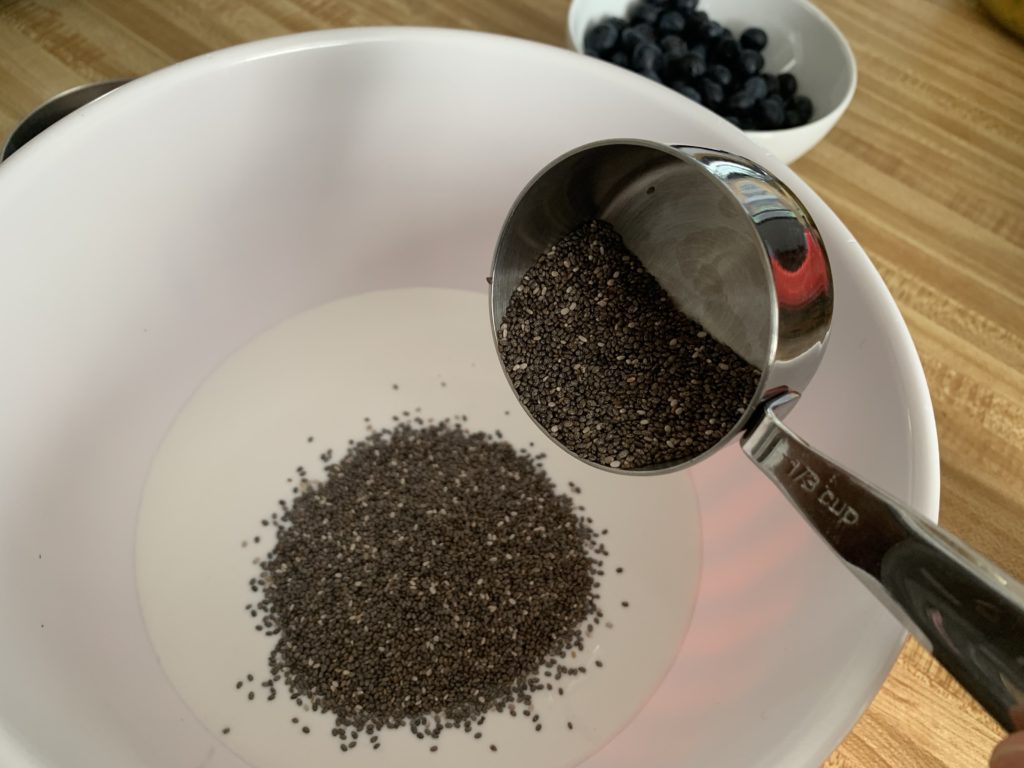 Sprinkle the chia seeds into the coconut milk and mix until the seeds are equally distributed in the liquid. If you prefer a thicker pudding, simply add more chia seeds, approximately 2-3 tablespoons.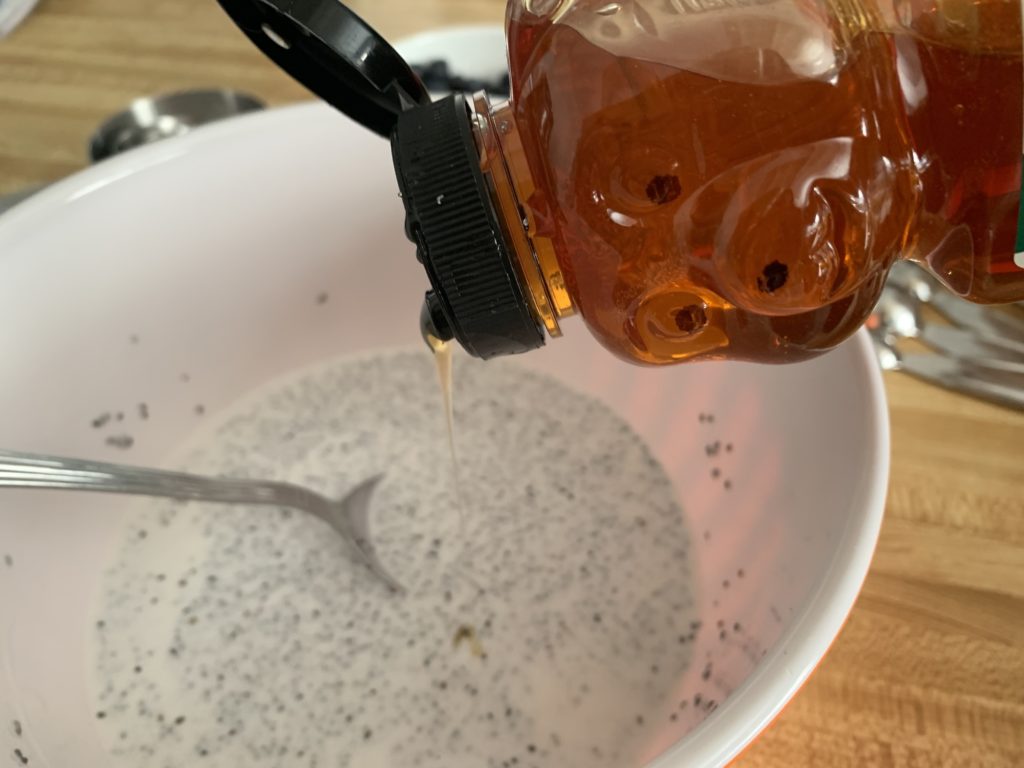 Sweeten the mixture with honey or agave nectar to taste. If you use honey, be sure to incorporate it well, as it may have a tendency to firm up when it touches the cooler coconut milk.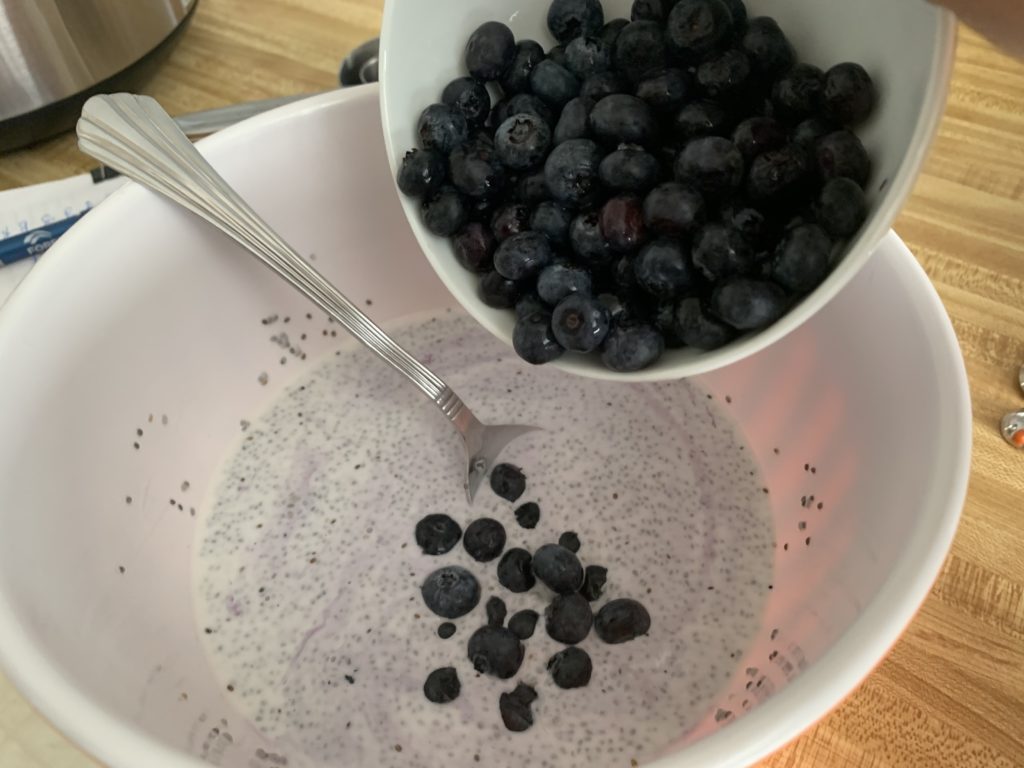 If you choose, throw in some diced fruit or berries. We like to cut up mangos or throw in a lot of fresh (or frozen) blueberries.
Chill for at least 30 minutes to allow the chia seeds to turn a bit gelatinous. We love this pudding so much, sometimes we can't wait that long!
And that's it. All done!
Lia Valenzuela is the Social Media Coordinator for Symposia Medicus. She lives in Concord, California.