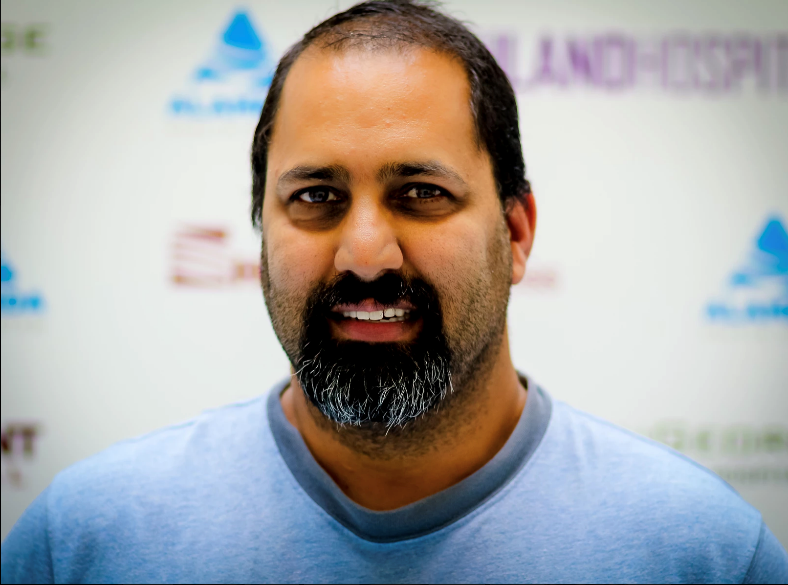 Symposia Medicus would like to introduce its newest Planning Committee member, Amandeep Singh, MD, PhD. Dr. Singh serves as director of the Sepsis Harm Reduction Team, Cardiac Arrest Receiving Center, Stroke Committee, and ED-Critical Care/ED-STEMI Care at Highland Hospital in Oakland, California. Dr. Singh is married with two kids who are avid swimmers and soccer players.
Symposia Spotlight recently caught up with Dr. Singh. Get to get to know him and hear his take on what it's like to be part of the Symposia Medicus Planning Committee, travel as faculty, and hear his suggestions for healthcare professionals taking care of their communities during COVID-19.
Tell us a bit about yourself.
I grew up in the San Francisco East Bay Area and then went to medical school and emergency medicine residency in New York. In 2003, my wife and I returned to the East Bay Area to be closer to family. I was fortunate enough to get a job at an emergency medicine residency training program at Highland Hospital in Oakland, CA and I have been there ever since. At Highland, I have spent most of my academic career focused on medical education and on the intersection of cardiology and critical care medicine in the emergency department.
In my spare time, I enjoy camping, water-related outdoor activities, and exploring our national parks. Highland Hospital has allowed me to combine these hobbies with medicine by planning and hosting a popular wilderness medicine trip each year. I also take pleasure in traveling and discovering new domestic and international vacation destinations.
How did you become interested in and decide to specialize in emergency medicine?
I ended up liking all of my med school rotations to some degree–from seeing patients with minor complaints in family practice and pediatrics, to seeing sicker patients admitted to the medicine and surgery service, to helping patients with acute psychiatric illness. Emergency medicine combines all of the things I liked about patient care in one specialty. And, although it does not lend itself to being an expert in all areas, it does give you the knowledge and foundation to realize when something is wrong with your patient and the skills to either research a solution to that problem or involve a consultant in the care for that patient.
How has your experience been serving as faculty for Symposia Medicus?
I have really enjoyed being faculty with Symposia Medicus. Getting older –and hopefully wiser– the patient care algorithms I have developed have become more advanced and allow for more variables compared to when I initially started. Nowadays, when I give a lecture or lead a small group session, I want to convey the knowledge of my past experience and, in some cases, my omissions or misfires, to prevent my colleagues from making the same mistakes that I have.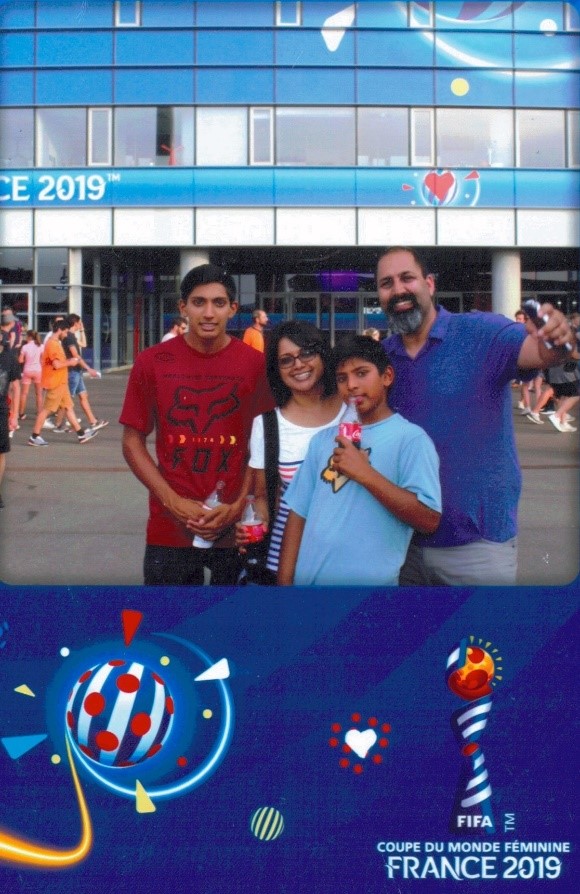 What was your favorite place to travel to?
Speaking for Symposia Medicus, I have been to Hawaii and San Francisco and I am excited to explore all the other destinations where conferences are held. In November, I am optimistically planning on co-chairing/attending the emergency medicine conference in Guanacaste, Costa Rica. At some point in the future, I really want to take a medical education cruise with Symposia Medicus – either to the Greek Islands, Amalfi Coast, or along the Danube River. Those places all look amazing!
What is it like being part of the Planning Committee for Symposia Medicus?
I have been part of the Planning Committee since 2018. The committee, and the company in general, are truly dedicated to providing high-quality continuing medical and nursing education in spectacular, relaxing destinations. Our committee meets on a regular basis in order to provide cutting-edge education for our participants. As part of the Planning Committee, I help organize the topics and speakers for our conferences on urgent and emergency medicine.
How has COVID-19 affected working at your hospital?
Like many hospitals, COVID-19 has had a dramatic impact on our hospital. In the early days, we struggled to find the right combination of process and management strategies for suspected COVID-19 cases. Although we have developed countless protocols and have educated and re-educated physicians, nurses, and ancillary staff, this virus presents multiple ongoing challenges. Additionally, my hospital primarily serves an urban population with reduced access to primary care, in addition to a significant number of non-English speaking and homeless or marginally housed patients. Our emergency department has worked closely with local healthcare agencies to limit the spread of this virus in these vulnerable populations.
Do you have any advice for other healthcare professionals working during COVID-19?
Stay safe. Early on in this pandemic, I read a post from Aaron Mishler, a nurse, former Army Medic, and Ebola responder in West Africa from 2014-2015. He wrote, "There is no emergency in a pandemic" and documented the unfortunate outcomes of his colleagues that rushed in to help patients without appropriate personal protective equipment. We posted his passage in our charting room, and every day that I work, I read a little bit of it to remind myself that, as a front-line provider, you have to put your safety needs first during this pandemic.